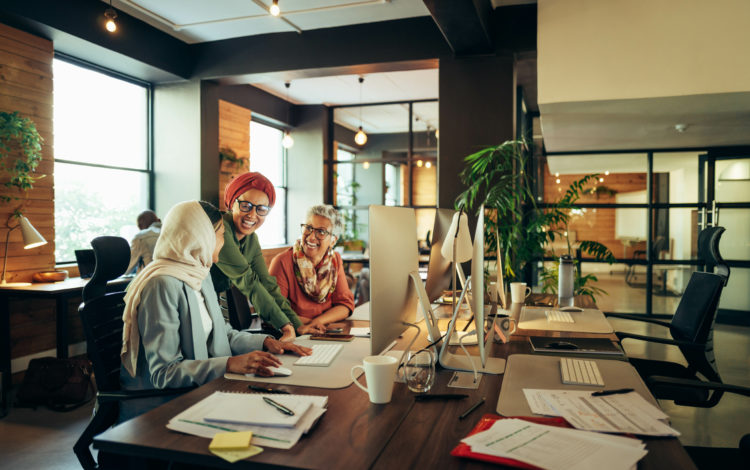 Working for a smaller business the size of Integral is a positive career choice for many engineers whether they have just joined the profession, have years of experience, or somewhere in between.
So, what is it that attracts people to work for a smaller practice? Let's start with the obvious – we don't have the number of staff that larger engineering practices have and this may be less daunting when you start out. You are also less likely to end up on a very large project doing repetitive calculations. Conversely you may have concerns about whether you will get the quality of training in a small practice. You may feel you will get better opportunities for developing your skills, career progression, or perhaps the kudos of working for a business that has a high profile in the industry? All perfectly valid concerns, but does the reality support this?
Let's deal with concerns about opportunities for development and career progression.
Smaller company directors tend to be more accessible and hands on with the whole team benefiting from working with them on a day-to-day basis and benefiting from their experience.
CPD events can be targeted to the needs of the team and individuals rather than a one size fits all approach.
At Integral graduates are assigned a mentor to support them when they join us, and this approach continues as they prepare for their professional chartership exams. Despite our size we invest heavily in developing the team at all stages of their career.
Smaller firms will usually have a less rigid structure, which means they are able to recognise when one of the team is ready to progress and not rely on the next available vacancy at the right level.
Kudos? Well, most of us get the positive reinforcement we need from working with a great team on projects that we enjoy working on. You will get that wherever you work. Some of the highest profile, awarding winning practices aren't the biggest.
What about the projects themselves?
Smaller practices are less likely to have the truly large international projects, but what does that mean for you? You will probably be working on more than one project at time and flexibility really is a must.
Most smaller engineering practices will want you to work and challenge yourself to do things like attending meetings and face to face client contact at the earliest opportunity in your career. This may be daunting for some!
Wanting to work on projects where the engineer can minimise the carbon footprint is not a product of practice size and there will be good and bad practices in this area of any size.
At Integral we have a mix of projects, some are large and others not. We carefully review the needs of new projects against the team's experiences to match their skills and interest.
Does a smaller business mean that there aren't the same rigid procedures and working methods? Will I end up learning or getting into bad habits?
The benefit of working at a smaller practice is that they can continually review and update working methods and procedures without layers of bureaucracy getting in the way.
Most practices of all sizes will have invested in their standard procedures and approach to working with clients. Most will be accredited under the quality standard ISO 9001.
At Integral we take full advantage of our diverse backgrounds and experiences. New team members are encouraged to question why and how we do things when they join us as well as throughout their career.
But surely your approach to technology is going to be limited?
From experience this isn't the case. Most business have a healthy respect for what technology can do for us.
We invest in appropriate software packages if this will improve our work – in speed, precision or output. Being smaller means any staff member can suggest something new and, if they can make a case for it, we will give it a go!
Hybrid working has meant that laptops and tablets are pretty much standard.
What is it really like to work for a smaller business?
Obviously, you are going to get to know everyone quickly and so the time taken to settle in is usually going to be shorter.
In terms of what happens after work, that's very much down to the business, but most businesses regardless of size recognise the benefits of the team enjoying some downtime outside of the office.
To use Integral as an example, we have a diverse group of people with a great gender and age balance. And we offer the same employee benefits as most of the larger firms.
To be honest, you'll need to make this one of the questions that you ask at interview. From your research into any prospective employer, not all practices are the same whether they are large or small.
By Integral Engineering Design

Read more career advice
Creating rapport in a structural engineering interview
The Accidental Associate: How to find your way in structural engineering
---