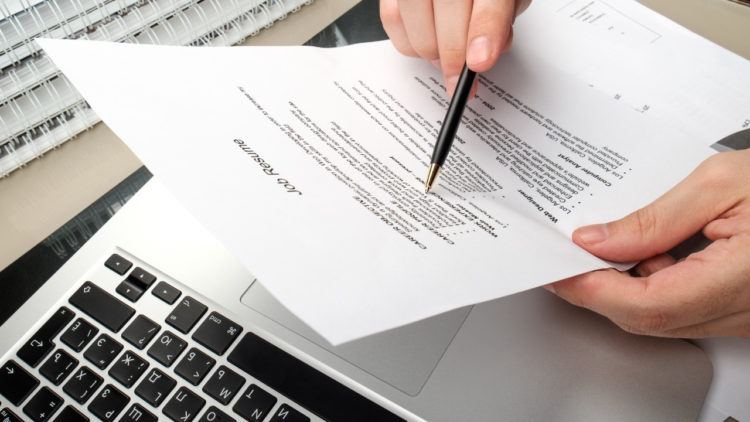 In a recent study of HR professionals and recruiters by CV Writers, we found a divergence of opinion amongst recruiters on the value of a cover letter. Whilst two thirds of those surveyed were willing to read a CV regardless of whether a cover letter was included, the remaining third would only read a CV if a cover letter was contained. As a job seeker therefore it pays not to take the risk and always include a cover letter with your application.
Keep it short and sweet
Three to four paragraphs is about the right length. If your cover letter has strayed to a second page then you are probably adding too much detail. Remember that your CV and cover letter are there to get you an interview and are not about winning the job. Expand on points and highlight your key strengths that are important for the reader to be aware of – but keep it short.
What information should I include?
Make sure you echo the requirements of the person specification of the role you are applying for. You will be evaluated against this. Therefore, you must read the person specification carefully. You should also provide conclusive evidence of how you meet these requirements. Concentrate on the key points in the specification and those are most affiliated with your achievements.
Use specific examples
It's one thing to say you can do something. It's another to prove it. Your cover letter will be much more convincing if you can use examples to illustrate skills in your specific area of engineering. Furthermore, it will be beneficial if you know what the results were and can communicate these as facts and figures.
The call to action
The main call to action for a covering letter is to get the recruiter to look at your CV. Only after reading your CV will a decision will be made about calling you to interview so sign off by politely pointing the reader to your CV to find out more.
This article is written by Neville Rose, Director of CV Writers.
CV Writers are the official partner to The Structural Engineer Jobs. In addition to a CV writing service, CV Writers can help with LinkedIn profiles, cover letters and interview coaching.
---