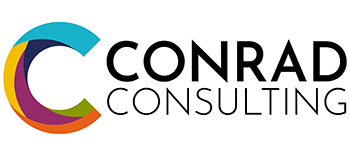 PRINCIPAL TRANSPORT PLANNER
£50,000 – £60,000 per annum + plus benefits (Permanent)
LEEDS
We are looking for a Principal transport planner to join a company based in Leeds. They are a friendly team of professionals with a mix of skills across transport and development planning. Their work typically includes the preparation of transport reports, plans and drawings to support planning applications and the provision of advice to both established and new clients.
Their clients typically include housing and commercial developers, local authorities, highway authorities, architects, town-planners, and other professionals. Your work will be varied and will include preparation of Transport Assessments, Travel Plans, and other development related transport reports. You will also help mentor and support junior staff and will be proactive in keeping up to date with current practices, guidelines etc. in our field. You will undertake site visits as required. The role will also involve some client liaison, such as attending meetings and assisting with work winning through preparing fee proposals. Full support will be provided on a day-to-day basis by an experienced transport planning professional. Skills Knowledge and Experience We are looking for a keen, progressive, and versatile individual with a genuine interest in transport consultancy.
You will have experience working in the industry and your experience will ideally include:
Producing Transport Assessments and Travel Plans

Analysing, collating, and interpreting data

Knowledge of highway design principles

An ability to use AutoCAD and GIS software.

Good knowledge of Microsoft Word and Excel

Software packages such as TRICS, Junctions 9 and LinSIG

Previous UK work experience

An understanding of the UK planning process and how your work fits into that

Some experience of developing and maintaining client relationships would be advantageous Above all, we are looking for someone with the following qualities:

Drive to succeed and a willingness to get involved.

Ability to produce clear, precise, and coherent analysis, reports, and drawings.

Ability to work collaboratively as part of a skilled multi-disciplinary team.

Knowledge of the application of transport modelling software
Qualifications:
Degree or Masters in a relevant subject (e.g., transport planning, town planning, civil engineering, geography) Professional Accreditation, such as MCIHT, MICE, TPA
This is a fantastic opportunity for a passionate and enthusiastic individual to join a well-respected Engineering consultancy located in Leeds. A competitive salary is on offer, alongside an excellent opportunity for you to learn and progress your career.
If you are interested in applying for this role, please send an updated CV to Andrew Sparks or call on 02038542961.